MAKING WAVES ON THE RADIO SCENE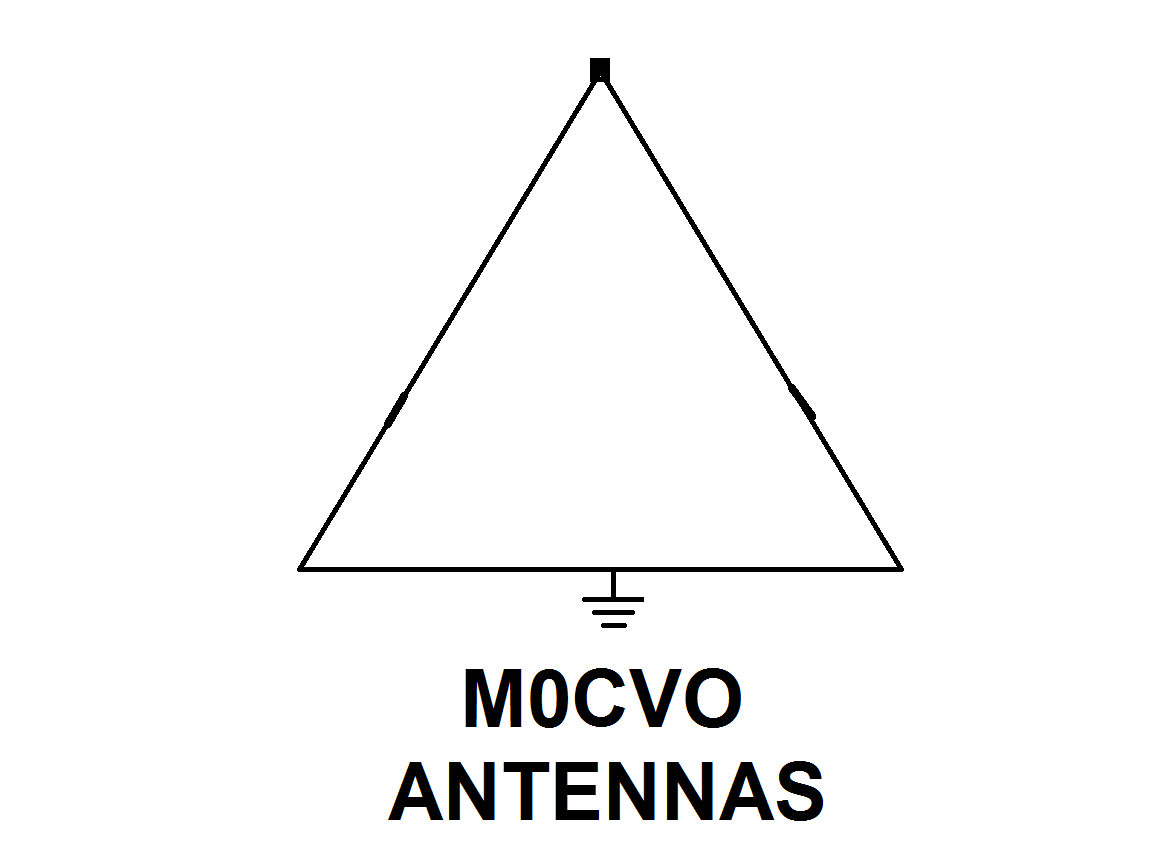 Nigel at the 2013 Spalding Rally
HW-40HP off centre fed dipole - one of Nigel's bestselling products
There is nothing amateur about amateur radio. It is full of highly skilled, passionate people like Nigel Booth whose hobby is also a way of life. It is subject to strict regulation, with standards and licenses only issued by the government after a series of demanding qualifications have been achieved.

In this world of social media, Skype and instant global communication, the amateur radio community is not only surviving but thriving. In the last three years 8,000 new licenses were issued in the UK alone, increasing the number of licensed amateur radio users by over 10% to 80,000. The figure worldwide is over 3 million.
Indeed it is healthy enough to sustain many full-time businesses, including Nigel's. He set up M0CVO Antennas - a name derived from his official amateur radio callsign M0CVO - in 2010, and it now has an excellent reputation as one of the UK's most respected suppliers of mobile and fixed station short wave antenna equipment. Nigel's interest in radio goes much further back, however. He has tinkered with electronics for years and converted several ex-PMR sets for use on 144MHz and 430MHz frequencies.
"I first became interested in amateur radio in the mid 1990's but work and other things got in the way at that time," says Nigel. "It wasn't until 1998 that I sat the City & Guilds 736 Radio Amateur Examination. Then I passed the 12wpm Morse test enabling me to gain access to the HF bands below 30MHz. I had an interest in both the communications side of the hobby and the electronics side of what made it happen."
He decided to establish M0CVO Antennas four years ago after being made redundant. "The idea actually originated a couple of years previously when I developed the "M0CVO Mighty Moxon" - a dual band VHF directional antenna that was ideal for portable use. However I just produced these as an occasional item whilst I was still in full time employment. The first HF antenna I produced was the HW-40, an off centre fed dipole for 7, 14 and 28MHz. They were cheap but they worked and I believe there are still a few of the original ones out there being used."
A successful signal
Based in Grantham, Lincolnshire, where he is chairman of the South Kesteven Amateur Radio Society, Nigel has improved on the original design of his first antenna and added more products to the range. The HW-40 became the HW-40HP and is now up to its third version with better matching and higher power handling (hence the HP). It has been well reviewed on YouTube and in RadCom, the Radio Society of Great Britain's magazine. Nigel is proud of all his products, with his motto being "I won't sell anything that I wouldn't use myself". There are now 33 different antennas in the M0CVO range, catering for a wide range of bandwidth and frequency requirements. Nigel also produces his own duplexers and pre-amps as well as selling branded transceivers and antenna tuners.
If you had a question about what antenna you needed for your station, or how to build your own, Nigel should be the first contact you make. He has published three books on the subject - Beyond the Dipole, Introducing Short Wave Listening and Into the Ether - providing information and guidance for both beginners and experienced hams.
These are good times for the amateur radio sector, as Nigel enthuses. "The market for antenna products is growing at an amazing rate. Since the introduction of the new tiered licensing system - Foundation, Intermediate and Advanced - more and more people of all ages and backgrounds are taking up the hobby."
This is also good news for Rapid, as it has always been a favourite haunt of hams. Nigel has been a long standing customer and uses Rapid for both high volume components and long life hardware. "Rapid offer the best deals on 18 SWG enamel copper wire and 20SWG tinned copper wire, and I also tend to buy all my major test equipment and soldering stations from you. Adhesive copper tape on a reel is a must as I use this for making up the tracks on PCBs. Both this and green PCB spray only seems to be available from Rapid, and whatever I order tends to arrive the next morning."
"You just can't beat that for service!"