CAREERS AT RAPID
Opening the door to new opportunities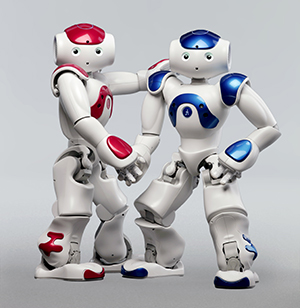 Established in 1979, Rapid is a leading UK distributor of electronic components, industrial equipment and educational products. Based in Colchester, Essex, we provide a high quality distribution service for UK and international customers. Joining us at Rapid means that you will enjoy the benefits of working for a fast-moving, dynamic organisation. Outstanding opportunities are available across our business for talented, motivated, customer-focused individuals in a wide range of areas.
Rapid employees benefit from a culture of ongoing professional development. Our working environment rewards people who bring innovation and creativity to their roles, work well with others inside and outside of the organisation and are committed to delivering the highest quality service to our customers.
We advertise vacancies regularly on this page in a range of departments. However, not everyone arrives at a job at Rapid through conventional means, and the company is always open to applications from people with initiative, drive and determination.
Here's what some of our team members have to say about working for Rapid...
"I've been working at Rapid for six months and enjoy my work very much. The environment is fast paced, friendly and supportive with opportunities to progress in both the warehouse and sales/support departments" – Steve Short, Warehouse
"Defining Rapid in one word is Teamwork. If it wasn't for the hardworking and efficient colleagues around me then working at Rapid wouldn't be such the pleasure it is! With the determination and support from all employees Rapid wouldn't function at its best.
Having worked at Rapid for nearly 10 years I have seen many changes, but there's one thing for sure, Rapid will continue to strive to do its best!" - Amie Davies, Inbound Sales
"They say time flies when you're having fun and that certainly is the case for me in my role as Rapid's Central and Southern Area Account Manager. There are just not enough hours in the day to do everything I want to do!
I love my job, visiting and talking to customers, solving their design problems, discussing projects, pricing and finding out what new products we can introduce. It is interesting, challenging and a lot of fun. I am on the road most of the time but I am supported by an amazing team at Rapid HQ." – Elise Atkinson, Field Sales