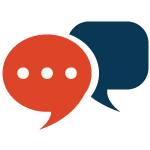 PROACTIVE COMMUNICATION TO FULLY SUPPORT YOUR ORDER
Dedicated pre-order advice & support
Should you require any help with placing your order, our sales, customer services and technical staff are on hand to provide full support. Use the channels below to contact them for all enquiries about stock, quotations or lead times, or if you have a technical question about a product.
Track your order at all times
If you are a UK mainland registered customer, you will be able to track your online order*. Simply click the 'Track Delivery' link when viewing your order in 'My Orders' to see the status of your delivery. If you have items on back order, our sales team will be able to advise on lead times.
Proactively informing you of unforeseen delays
We aim to deliver your goods promptly and efficiently. However, there may be times when part or all of your order is delayed due to factors beyond our control. In such circumstances our Sales staff will keep you informed and provide alternatives where possible.
Opening Times
Sales Orderline:
Mon - Fri: 8am - 7pm
Saturday: 9am - 5pm
Trade Counter:
Mon - Fri: 7.30am - 6pm
Saturday: 9am - 5pm
How to contact us
Sales:
Customer Services:
Technical Support:
Call +44 (0)1206 751166
Call +44 (0)1206 835588
Call +44 (0)1206 835566
Alternatively you can contact us using our live chat facility accessed from our website at the top of any page.
*Delivery tracking is available to registered customers placing orders for items over 1kg in weight or £60.00 (excluding VAT). Only applies to UK mainland addresses.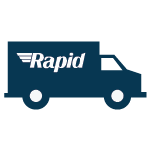 SAME DAY DESPATCH
We usually despatch in-stock items on the day orders are received, if this is before 7pm (excluding weekends, UK bank holidays and other UK-wide public holidays).
Orders are despatched by first class post or carrier to UK-based customers. Only in-stock items are available for same day despatch.
If you require guaranteed delivery the next working day, please select a specialist carrier delivery service when you order.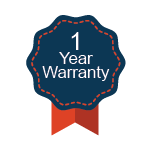 TECH SUPPORT WITH 365-DAY WARRANTY
Dedicated Technical support team
Whether you are new to electronics or an experienced engineer, our technical support team are here to help. Get in touch via email, phone or Live Chat. Alternatively, the Questions feature on our website allows you to ask a question on any product.
Technical support is available during the following times:
Alternatively you can contact us using our live chat facility accessed from our website at the top of any page.
All goods are sold at Rapid with a 365-day warranty. We guarantee that when you buy goods from Rapid they will be free from material defects in design, materials or workmanship for 12 months from the time of purchase.
We will honour this warranty if:
We are notified in writing promptly
The defective goods are returned to us suitably packed, with carriage prepaid and accompanied with your proof of purchase
The defects have not been caused by misuse, neglect, method of storage, faulty installation, handling, testing or repair, alteration or accident
If the above conditions are met, Rapid will accept responsibility for replacing or repairing the goods or issuing a credit.
Full details of our 365-day warranty can be found in our Terms & Conditions.