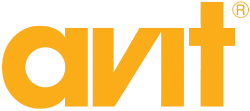 Avit Tools, Tool Kits & Accessories
The Avit brand is owned by Carl Kammerling International Ltd, with over 100 years of experience supplying hand tools into major tool markets.
Avit offers a range of well made, well presented and well priced products that appeals to both the DIYer and trade professional alike. Most Avit products come in convenient shelf-ready boxes that are quick and easy to merchandise.